Welcome to the Fly-In 2022 in Dresden
Fly-Ins are the non-technical events of EUROAVIA. During these events, people from different local groups come together and share their spirit and culture with each other in a very energetic atmosphere. The host AS introduce both their city/university by trips and the Aerospace culture of the city by company visits. This event is the perfect opportunity to establish contact between international students and local companies.
With the slogan "Elevate a beautiful place" we will bring the EUROAVIA spirit at the river Elbe!
most important information for your application at a glance
You will stay for 4 nights at the Hostel Mondpalast Dresden (Louisenstraße 77, 01099 Dresden). On the day of arrival a team of EUROAVIA Dresden will welcome you there.
Dresden can be reached by all means of transport (car, bus, plane and train).
The nearest station to the accomodation is Bahnhof Dresden-Neustadt. You can walk by foot (17 minutes) or take the trams from there to get to the hostel.

Dresden has an international airport. You can fly to Dresden as well and take the S-Bahn S2 to Bahnhof Dresden-Neustadt. We also recommend to you to fly via Berlin-Brandenburg or Prague and get to Dresden by bus or train.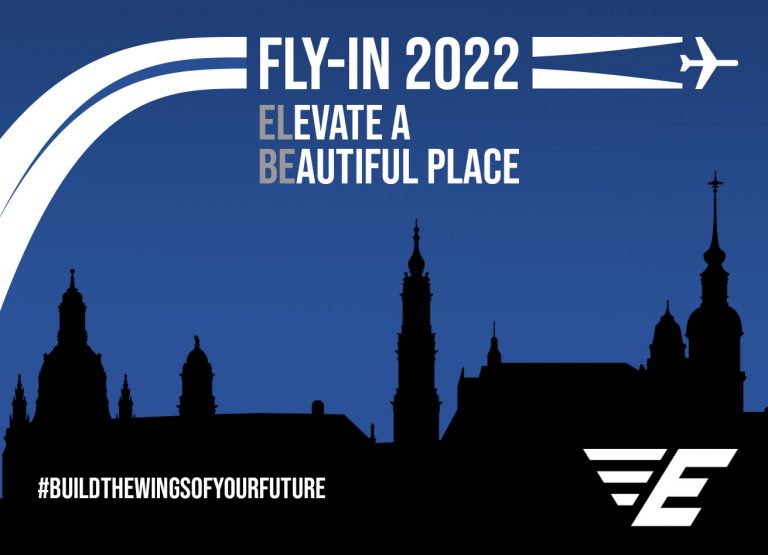 EUROAVIA international events like this Fly-In in Dresden give your company the opportunity to make your company known in the biggest association of aerospace students. Therefore is potential to win dedicated future employees or interns for your company. We assure you to advertise your company internationally in the EUROAVIA network to all 40 local groups and over 2.000 students. Following the event, EUROAVIA Dresden e.V. offers you a long-term partnership to establish direct contact with the students of the Technische Universität Dresden.
In order to advertise your company at the international event at best, we offer:
We will rent rooms from the Technische Universität Dresden and give you the space for self-planned introductions of your company like workshops or tutorials. Members of EUROAVIA Dresden e.V. will also particpate here.

We will give your company the opportunity to realise a webinar. Therefore you can introduce your company internationally to all students who cannot particpate in Dresden.

True to form in all social media channels and event brandings like t-shirts for particpants and website we will include yourcompany's logo. Additionaly, we offer you to include your advertisements like flyers etc. in the "Goodiebag" for all particpants.